What Makes A Recruitment Agency Successful?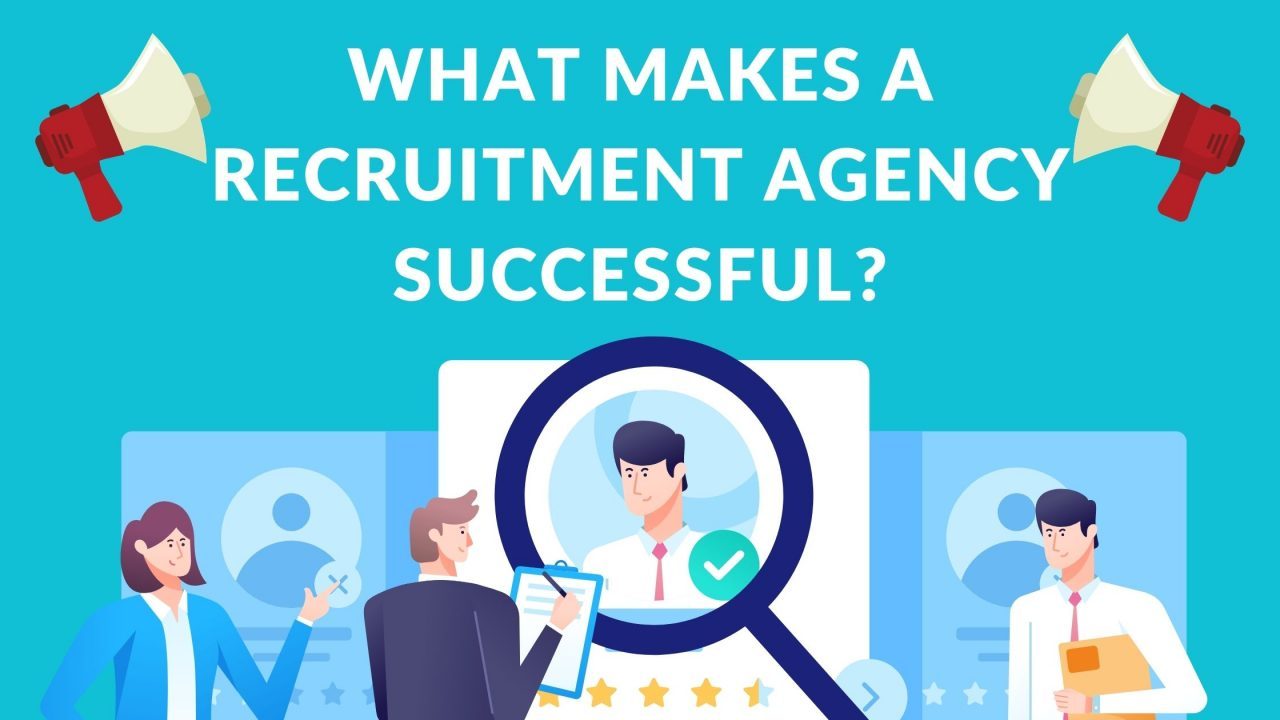 Recruitment agencies are helping job seekers with the hiring process more often. In addition to getting you more opportunities with hiring managers, a good agency can also be a valuable career partner in the long run. To determine whether a recruitment agency is successful, follow these tips.
A Guide To Selecting A Successful Recruitment Agency
Professionals often search for recruitment agencies that advertise positions they are interested in. There's a chance to get lucky and land at a fantastic agency, so it's not necessarily a mistake – but it's not the best technique.
Choosing a successful recruitment agency that's a good match for you and your career goals is more important.

There are commonalities and differences among

recruitment agencies.

It's important to know what qualities you want and what you want to avoid.
Qualifications To Be Seen In Any Recruitment Agency:
Ability to be approachable:
A personable and approachable agency is ideal. As well as learning about who you are, they should show interest in your career goals.
Skills in sales:
Your agency will need to represent you. In other words, you should look for a recruiter who has strong sales skills, who can represent you correctly, convince them that you are the best candidate and convince them you deserve the job.
Positive outlook:
It's not easy to find a job; you'll need to work with a recruitment agency that will encourage and assist you along the way.
Industry know-how:
An agency that understands your industry, the roles they recruit for, and the requirements of employers is good. No matter if they specialise in one field or a variety of them, they have strong relationships.
The resume help section:
Resumes and cover letters are the domain of good recruitment agencies. These agencies know what employers want. You should be able to get the agency to help you create a resume and cover letter that stand out and speak directly to an employer's needs.
How To Build And Maintain A Successful Recruitment Agency
Staffing agencies are also known as manpower agencies. Their factors are the:
They fill a variety of positions:
Temporary or contract positions can only be filled by staffing agencies. They also cater to fulfilling

long-term employment

.
Recruiting process in general:
A staffing agency hires the employees. They conduct all the interviews, screenings, and training themselves. You can utilise this if you're overwhelmed with work and don't have the time to search for candidates.
To run and maintain a successful recruitment agency, follow these tips:
Have a visionary leader

Vision is the key to everything. It is impossible to create concrete steps towards success if you do not know the direction you want to pursue. The vision comes from management or the agency's leaders at the end of the day.

Under their guidance and supervision, every action and decision made by the organisation will make or break it. To move the company forward, they need to come up with strategies to motivate the employees to reach their goals.

It's similar to the ripple effect of water. The ripple effect will flow over the entire river and even the ocean every time a leader throws a rock into the water, no matter how big or small it is!

Invest In People

A company should have great followers as well as a great leader. You need employees with the drive and passion to achieve milestone after milestone.

Having people who are motivated to accomplish company objectives with initiative and who match the company values is essential. Assuring they have the knowledge and skills they need to be effective in their job will also be beneficial.

Organise training from time to time to achieve this. With high-performing recruiters, your recruitment agency will be able to hire top talent and satisfy clients quickly and effectively.

Engage in social media:
Let the market be aware of your availability through your recruitment agency's social media activities. By posting different content and engaging with potential clients and candidates, you can raise awareness of your brand. When people recognise your brand, it can lead to two outcomes:

1 – If you post a job ad or if you work with a recruitment agency, they would probably apply.
2 – They would promote your recruitment agency among their contacts
Social media is powerful in that way. It helps you reach more people while also allowing you to target niche audiences more effectively.
Seek Out A Reliable Recruitment Agency
To land the job you want, choose the best recruitment agency that suits your career goals. The knowledge that you are represented by an agency you are proud of, which can open new doors for you, will give you an increased sense of confidence, which is crucial when looking for work!
Dawn Staffing can help you get hired for the best jobs in Canada. Dedicated to finding top talent and delivering flexible solutions to our clients, Dawn Staffing Solutions puts your needs first. We are one of the top recruiting companies in Canada. Dawn Staffing provides temporary and permanent staffing for various industries and job functions. We at Dawn offer recruiting services Canada-wide. To learn more about Dawn Staffing, please visit (www.dawnstaffing.com) and do not hesitate to reach out.