Taking A Stroll Through The Daily Life Of a Millwright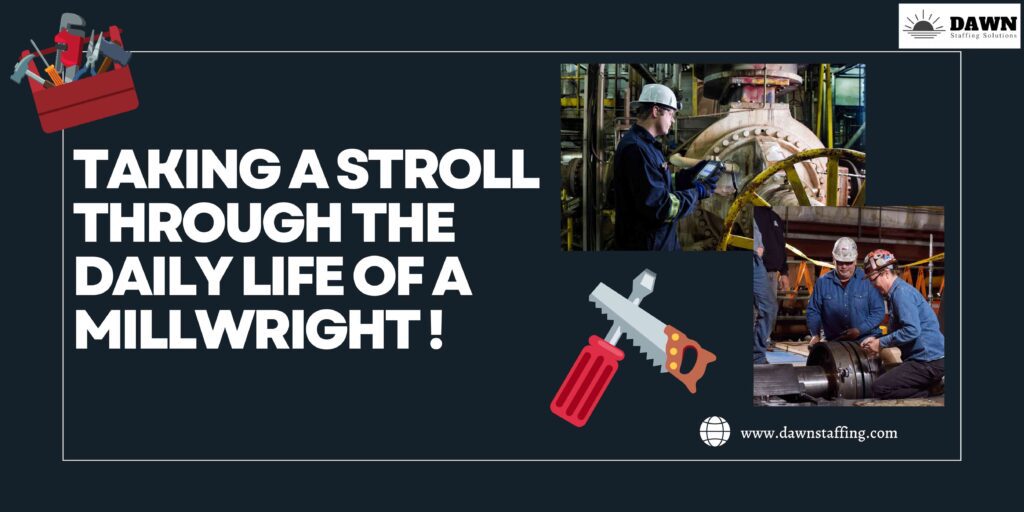 A millwright is a craftsman who works with machinery and equipment. Installing, disassembling, and moving machinery and heavy equipment requires precision, since plans, blueprints, and drawings must be followed. Working as a millwright also involves solving problems and overcoming challenges. Let's walk down the lane of a millwright's day, shall we?
Assisting With Day -to -Day Meetings:
In general, millwrights begin their days with meetings to review toolbox checks and safety concerns, since they work in different environments with different tools, which are usually led by a manager or supervisor. According to a few, meetings like these are often called "toolbox talks". In addition to reminding the crew of hazards on site, the supervisor encourages them to report them. To prove attendance and understanding of the discussion and what they must do, crew members start off with signing an attendance register at the end of the meeting. They've shared how crucial it is for the supervisors and workers to communicate effectively. 
Examining Designs, Blueprints, and Equipment:
Millwrights then review the plans or blueprints with the supervisor before starting any work on the site to understand what is expected of them. In order to ensure their capability for the job, they also go over the selection of tools and equipment required.
Getting Started On The Day's Job:
When they are assigned to work, they arrive on site and assist with offloading tools and equipment. We came to know that whatever work needs to be done will determine what equipment will be used, whether it's repairs, installations, foundations, or maintenance. It's not like they stick to a particular set of tools for each day. They begin with the day's tasks after inspecting and labelling all the equipment and checking the equipment they need to fix.
Almost everyone we talked to has shared how both teamwork and collaboration are essential when working on-site. This helps them to think critically and come up with solutions to problems, as their daily duties include calculating, measuring, welding, and operating heavy machinery as part of their work.
Essential Equipment's:
We can say that taking apart and categorising a machine is usually just as complicated as putting it together since each part must be carefully separated, packaged, and categorised. In addition to hammers and levels, millwrights also use welding, brazing, and cutting equipment. Aside from micrometres, levels, tape measures, lasers, and other precision measuring devices, they have an understanding of measuring tools. They've shared about times when cranes and trucks are needed to complete large projects. Therefore, using forklifts, hoists, winches, cranes, and other equipment, helps them as a millwrights to transport parts of a machine to the desired location.
Final Thoughts! 
Well, after talking to a number of millwrights and with the benefit of having a vast range of experience in millwright recruitment, we can say that if you enjoy dealing with industrial machinery and solving problems related to equipment, a career as a millwright could be ideal for you! Unlike most office jobs, this role offers a variety of challenges and environments. If you're someone who is good at maths, communicates well, works well with others, and thinks critically, you'd benefit from this program! Dawn Staffing has the best millwright jobs in Ontario, Ohio, Toronto, and the list can go on!
To get reliable, exact workmanship, reach out to Dawn Staffing Solutions!
With Dawn Staffing, the best recruitment agency in the USA and Canada, you can find top millwrights and conveyor installers across the country ready to hit the ground running to keep your business on schedule. Your talent as a craftsman deserves respect. Your success is our top priority at Dawn. You can be confident that you will enjoy what you are doing and where you are doing it if you work with reputable clients who adhere to our high standards of quality.