The Great Resignation and Its Role in working of the Staffing Agencies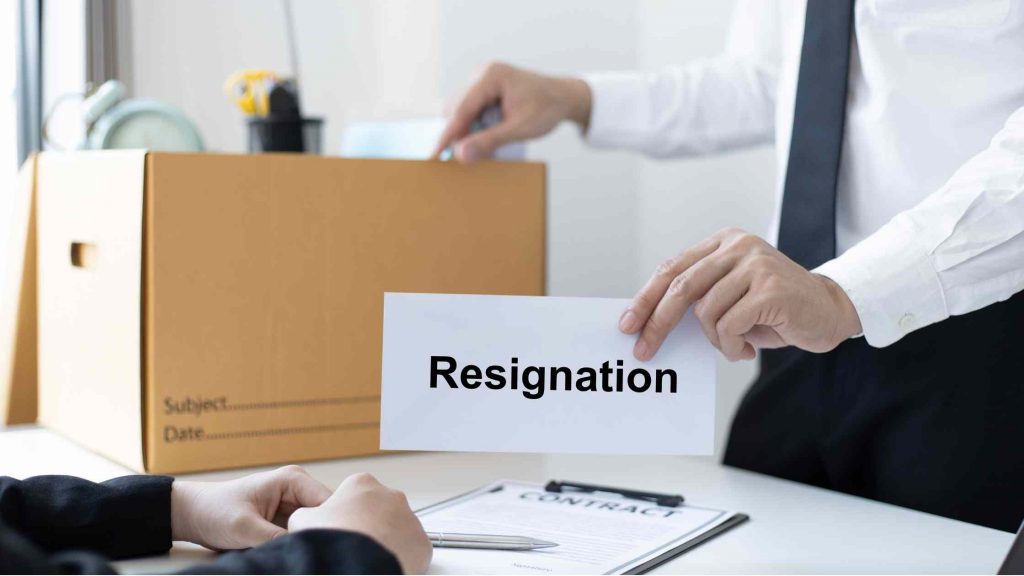 It is important that Canadian firms prepare for a new relationship with their employees as they await the end of pandemic employment restrictions and return to more semblance of how things were pre-COVID-19.
According to the Bureau of Labour Statistics, on November 20, 2021, 4.5 million people resigned from their jobs in the United States. Almost 22 million Americans quit their jobs in the last five months. It is more than all of Canada's workforce and almost 15% of the U.S. workforce.
Canada's labour drought: the Great Resignation
The Government of Ontario plans to expand the Second Career Programme to include more workers who have been adversely affected by the pandemic. In the Second Career project, the government is funding training programs with a duration of no more than 52 weeks, including college courses, micro-credentials, and vocational programs.
Government officials said late last year they'll help job seekers train for careers in various sectors, such as advanced manufacturing, life sciences, ICT, and support services. Ontario announced that it will expand the project to include self-employed individuals, gig workers, youth, newcomers, and others who require social assistance in spring 2022.
Great Resignation – Staffing Companies' Threat or Blessing?
A positive economic outlook remains despite the continuing disruptions of supply chains, rising inflation, and renewed pandemic uncertainty. In 2022, economists expect North American economies to grow by 4% due to strong consumer demand. In all industries, a rapidly developing problem threatens productivity. Workers are reevaluating wages, benefits, and work-life balance, companies across the nation are seeing their workforces shrink.
The Great Resignation, which is commonly known as the Great Exodus, is creating an opportunity for the staffing industry to find new clients.
However, the same threat to productivity exists for staffing companies. In the absence of the ability to retain and recruit contingent workers, staffing firms may lose revenue and lose the ability to service new business opportunities. In contrast, recruiters who have been able to build a strong work pool during this period of mass resignations will be well positioned to take advantage of this trend and drive additional revenue in an economy desperate for workers.
Getting over the hardships of the Great Resignation
Job resignations at an explosive rate have created a highly competitive recruiting environment. It is impossible to fill all the vacant positions. The demand for contingent workers is high. Contingent workers have an edge in managing their employment options because they are willing to work with other recruiters and companies. Ontario's top staffing firms that once had a steady pool of workers are struggling now to maintain it. Staffing businesses must address the following challenges resulting from the Great Resignation:
Reduction of resignations.

Follow aggressive recruiting.

Adjusting and giving freedom to employees to adapt with their lifestyles that they are currently comfortable with.
In order to build and maintain a strong contingent workforce, it is important to mitigate resignations and recruit aggressively. To support this activity, it is imperative to maintain a work culture that gives freedom and keeps their employees happy.
Mitigating resignations: The Top three initiatives
Because of current labour market conditions, employers are now being forced to think and act differently in order to retain their talent. There are three key initiatives staffing companies need to implement in order to reduce resignations:
Measure the problem
Properly defining problems allows companies to better analyse and resolve situations. Employee resignations are converted into a numerical value (turnover rate) so staffing firms can monitor the scale of the problem and monitor the results of corrective measures. Keep tabs on this vital statistic using this formula. Monitor your trends by comparing your current rate to past and future months.
Determine the causes
Once the problem has been quantified, the next step is to determine the reasons why workers are leaving. Communicating openly is one of the easiest ways to do this. Consider sending out an anonymous survey, making a monthly call, or sending out check-in emails. You can identify problems by communicating with employees. Is the employment contract in line with market standards? Can they grow under your guidance? Do they have career goals like permanent employees? When staff aren't happy, they leave.
Develop a retention strategy
After identifying the retention issues, create a program that will benefit both you and your employees. You may be able to increase your workers' hourly rates or give them bonus incentives; another option is to provide them with upskilling training. The provision of professional development training increases employee satisfaction and positions your business as a source for top candidates.
Recruiting in a fiercely challenging environment
The next step after mitigating the risk of losing workers entails increasing recruitment efforts to find new talent. This may include developing a competitive employee package. Trying to cut through the industry noise to find new people is a challenge.
Staffing is impacted and will continue to be impacted by the Great Resignation. Artificial intelligence and automation will be crucial to recruiting. Automated recruitment may save time, but it leaves out personal connections. Finding the right person for a role means balancing efficiency with personal factors.
Acquiring market share under the Great Resignation
Staffing firms have a unique opportunity to capitalise on the Great Resignation, representing a fundamental shift in work culture. For decades, wages and benefits have remained largely unchanged for workers. With the nation's workforce seeking better pay and working conditions, staffing companies must respond by offering fair salaries, appealing benefits, and opportunities for advancement.
Companies that are leading the way in the staffing industry will focus on improving employee well-being to build and retain a strong workforce. In addition to this, a robust financial strategy will provide optimal, hassle-free, reliable payroll funding support: to let you keep on top of your payroll needs, while supporting growth. In the end, staffing companies that successfully implement retention, recruitment, and cash flow management processes will be well positioned to embrace and harness the challenges of the Great Resignation, transforming them into significant revenue growth opportunities.