What Did Dawn Staffing Do For an IT Company in Ontario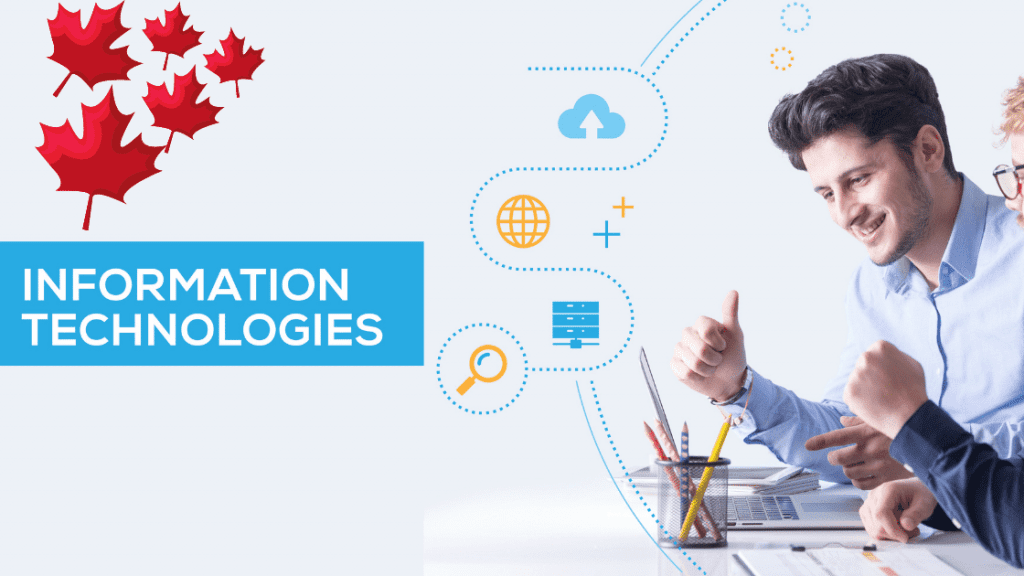 IT was the fastest-growing career segment in Canada in 2018, according to a 2018 study. The booming technology landscape will continue to draw attention to IT in 2022, as programming and development skills will be in high demand. Technologies are changing at an incredibly fast pace. Canada is well placed to take advantage of this boom. It has already begun to adopt new technologies such as Artificial Intelligence and Agile delivery, Security, and Cloud services. 
Canada's business-friendly economy and policies have attracted majors like Amazon, Google, Microsoft and Amazon to set up delivery centres here. Canada's tech industry has been able to grow quickly and is now considered the "fastest growing industry in the country." It offers some of Canada's highest-paying jobs. It is noteworthy that in 2018, Toronto generated more jobs than San Francisco Bay Area, Seattle and Washington D.C. together. Toronto also ranked higher than New York in the "talent market" rankings. IT jobs in Ontario are still on high demand. 
Dawn Staffing Solutions recently helped a company find a Java Developer for their team. Read on to find how.
Summary:
One of the most prominent fintech companies wanted to increase their IT staff to help them expand across Ontario. The company created a role for a Java Developer to support their rapid expansion throughout Ontario. 
Dawn Staffing Solutions developed a strategy that utilised our vast talent networks and resources to allow the staffing of this particular position in record time. This was beyond the client's expectations.
Why was Dawn Staffing selected as the go-to staffing agency in Ontario?
In addition to providing engaged search services for the new Java Developer, Dawn Staffing worked with both the client and candidates to determine how to satisfy the position's requirements.
The Situation And Requirements
The client came across Dawn Staffing Solutions with a global talent network that covered Ontario extensively. 
The client required someone who would be responsible for multiple tasks during the entire development cycle of applications. This included design and testing, as well as concept and design. These are the responsibilities that he had to fulfil:
Develop, implement, maintain, and monitor java application phases

To participate in software and architectural design activities

Software analysis, programming, testing and debugging

Identifying non-production and production application issues

Converting requirements into stipulations

Create, test, implement, and maintain software

Make recommendations to improve java application processes

Develop technical designs for application development

Develop application code for java programs
Dawn Staffing's Approach and Solution
We proposed the following method because this was a difficult role to fill. 
Our team mapped the market and connected with IT professionals in the region.

We reached out directly to candidates who are already in our network and database.

Social media campaigns were run on platforms like LinkedIn or industry-specific job boards.

We conducted behavioural-based interviews with selected candidates.

We then presented the shortlisted candidates to clients.

Executive search for directors and other tasks related to middle management headhunting were given to our sector-specific search specialists.

Local talent pools were used to source operators.

A candidate tracking system was used during the initial screening process. Their search criteria included many parameters relevant to the job, and they analysed thousands upon thousands of candidate records.

The position's shortlisted candidates were sent to the client's recruitment panels. This enabled a quick response.

All stages of the recruitment process involved a thorough background check and technical interviews.

The final round of interviews for the position was held on-site within a matter of days.

We offered support services to set up operations by providing advisory support.
Results
Dawn Staffing Solutions conducted a thorough search and was able to find three experienced candidates who were qualified to meet our client. All three of these candidates had the skills required and seemed to be a great fit for the company. Our client selected the strongest candidate after two rounds of interviews. 
Conclusion
IT jobs in Canada are on high demand. Canada's IT sector has great potential to contribute to Canada's economy. Through research and development of advanced technology, tech companies have been instrumental to the growth of any nation, driving the economy forward and creating high-paying lucrative jobs.
Dawn Staffing is your best staffing agency in Ontario for manufacturing jobs. Contact us today for help finding the best candidate for your company.
About Dawn Staffing Solutions
At Dawn Staffing Solutions Inc, we recruit and place top-notch IT in Canada. Business owners can rely on our contractors to complete the job on time. We can provide you with Java Developer jobs in Canada, and many more job options in places under Ontario like, London, Toronto, Kitchner, and so on.  We are one of the top recruiting companies in Canada. Dawn Staffing provides temporary and permanent staffing for various industries and job functions. We at Dawn offer recruiting services Canada-wide. To learn more about Dawn Staffing, please visit (www.dawnstaffing.com) and do not hesitate to reach out.