Video Interview Challenges And How To Overcome It.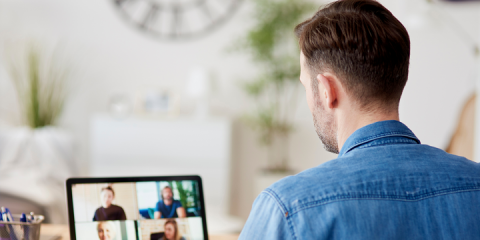 We have observed some critical challenges as more people become familiar with video interviews. To increase your chances of landing a job, here are some tips and best practices for preparing for a video interview.
Learn how to use video conferencing tools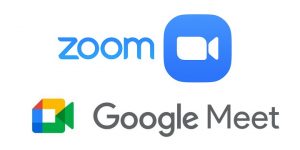 Depending on the teleconferencing platform, you might not be familiar with the software or you may have incompatible software. Candidate's who don't know where to toggle mute or display show the interviewer that they are unprepared.
Some users are also embarrassed by the photo filters when they forget to switch off their camera prior to logging on to Zoom or Google Meet for a job interview.
You could avoid any embarrassing moments by:
You should log on at least five to ten minutes before the interview so that you can familiarise yourself with the video and microphone features.

Because they have high-definition cameras, tablets and smartphones can provide a more clear visual

Make sure your software is compatible with a family or friend by scheduling a mock interview
Good connectivity is essential

.
There is a good chance that everyone in your household is either studying or working at home. All users sharing the same broadband connection can strain the bandwidth and cause an unstable WiFi signal. A poor connection will affect the sound quality or the visual lag. In the worst-case scenario, your device may even automatically disconnect from the video interview as it attempts to reconnect.
To avoid technical difficulties and a bad interview experience, you could:
You might want to arrange for the video call to take place when the router is less busy.

Increase your WiFi connection by sitting near the router.

Any partitions or walls must not block the router's signals in your home

Use mobile data rather than connecting your device to the router if you can.
Consider the location of your interview
A peaceful and quiet room is the best
It may become crowded in your house if everyone works or studies at home. When your parent or child interrupts your interview to ask about lunch plans, it is one of the worst things that can happen.
What do you do in this scenario?
Help keep your housemates' voices down by letting them know beforehand

Remind your housemates that you will be unavailable by posting a note outside the door
A neat background is Appreciated

.
Your messy bedroom is the last thing you want to show your interviewer. You should also try not to place your back against a window, since the sunlight from outside may cause your camera to adjust its lighting, casting your face in harsh shadows, or worse, transforming it into a shadow.
Prior to your job interview, decide what your video interview background will be. The following tips will help you create a clean background:
Use a wallpaper or a solid-colored background for your back

Contrast with a different colored tee.

Photograph your face with bright lighting
Why What You Wear Counts?
When it comes to your video interview, remember that your first impression is with the hiring manager as well as anyone else you meet during the interview. It doesn't matter if you're on video or not; your attire says the same thing. Therefore, wearing formal clothes is a great plus point when it comes to video interviews. It might even work if you just think about putting on a blazer over a casual top.
Demonstrate your energy level
Body language is often interpreted as a nonverbal indicator of how interested a candidate is in the job by interviewers. A slouched posture during the job interview, for example, shows insecurity. The interviewer will be able to gauge your enthusiasm and interest for the job by your subconscious hand and arm gestures.
However, your interviewer cannot assess your interest for the job because they can only see parts of you during a video interview. There will be some energy lost through the camera from both interviewers and candidates.
During a video interview, you can show your energy level by:
You should show your upper body and your arms on camera and not just your head

Do not nod too subtly

Show that you have paid attention by repeating the

video interview

question.
Don't look at the screen, look at the camera
During interviews, keeping eye contact with the interviewer is often considered an indicator of confidence and honesty.
It is difficult to maintain good eye contact during a video interview, because we often look at the screen rather than the camera. Nevertheless, this may lead to the impression that you're disinterested in the task and distracted with something else on your screen.
During job interviews, improve your eye contact by:
Instead of looking at the screen, look at the camera on the device
Shut down all other windows, tabs, and applications except for the video interview
Attending an Interview in the future
People are becoming more conscious of the many advantages of video interviews. This is prompting many companies to re-evaluate the possibilities of using video interviews for regular recruitment in the future.
Employers can drive productivity and generate long-term savings by using HR technology. Online assessment tests, digital reference checks, and virtual recruitment fairs are some of these HR technologies.