Returning To Office: Understanding The Situation And Preparing For It.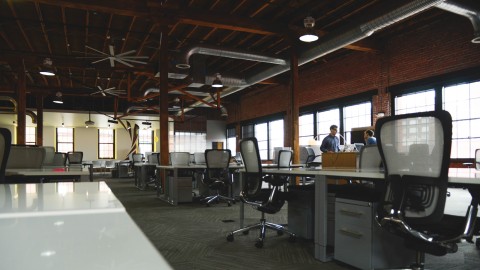 Globally, companies are returning to work as quarantine restrictions loosen in the coming weeks. Despite their eagerness to finally leave their homes, a good number of people are still anxious. You're not alone if you're one of them. In a PwC analysis of over 1,000 workers, 70% reported that several factors inhibit their desire to return to work, with 51% citing fear of getting sick as their primary concern. In addition, some people are concerned about using public transportation and finding childcare or homeschooling reliable.
Our Brains Adapt To Unexpected Change
There is nothing irrational or surprising about any of the fears. While transitioning to work-from-home (WFH) may have been challenging, returning to the workplace may be more difficult. Part of the reason for this is the way our brains process unexpected changes. Several months ago, when we switched to WFH, there were few precedents to guide us. Learning how to turn dining rooms into offices and basements into classrooms was a foreign concept.
The feeling of being "lost in the unfamiliar" made sense, and our adrenaline increased as we became more resourceful, creative, and finally, adapted. Although creativity can be induced by stress or necessity, it is often rewarding. It feels good to overcome something we've never done before, not just for the result, but also for overcoming our fear and inexperience.
Our Brain's Autopilot Mode
Nevertheless, it is natural to expect a return to familiarity once we return to work. We have developed shortcuts in our brain to help us perform routine tasks with minimal mental effort, called the autopilot mode. That's why you don't remember exactly how you got to work when you drive.
If you reach for an automatic version of a familiar routine at the office, you will get sidetracked by your new reality. There are several things that will contradict what your brain expects. Parking, having your temperature taken, the positioning of your desk, standing six feet apart from other people waiting in line for the coffee pot, and wearing PPE are some examples of things that will cause you to feel lost. For the first few weeks, you may adjust many times throughout the day, which may require a tremendous amount of mental energy.
A Spell To Prepare You For Returning Back To Office!
To reduce stress and adapt as quickly as possible, here is a tip to help you prepare for your return to the office:
Be mindful of your anxiety. Feeling anxious about returning to work may lead you to hide your fears by pretending that you're confident and optimistic.
As an alternative, you may be unaware of how much you wear your anxiety on your sleeve. You should pay close attention, regardless of whether you choose to hide or broadcast your concerns about returning to work. Identify someone with whom you can speak. As new information about the virus surfaces, your company's protocols will likely change. In the end, remember to have fun. Sharing humorous and inspiring stories can give people a renewed sense of community.
It is more satisfying to work with colleagues and friends. As well as reducing frustration with work, collaborative relationships make it easier for people to seek help when they need it and to learn new tasks that may have seemed out of their reach before. Well, but if you're comfortable working from home, then there's no harm in that. We're here to support you in both job opportunities.
Dawn Staffing can help you get hired for the best jobs in Canada. Dedicated to finding top talent and delivering flexible solutions to our clients, Dawn Staffing Solutions puts your needs first. We are one of the top recruiting companies in Canada. Dawn Staffing provides temporary and permanent staffing for various industries and job functions. We at Dawn offer recruiting services Canada-wide.