Getting Started With Mechanical Engineer Jobs in Ontario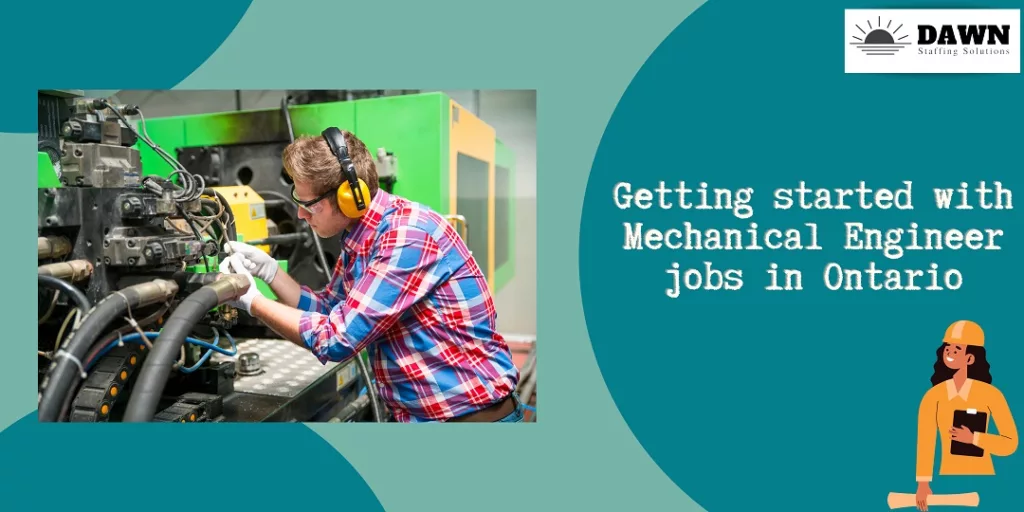 People are reconsidering their career goals and seeking positions with the best growth and longevity opportunities in response to the pandemic's impact on the job market. There are many job opportunities in engineering in Canada as you may know. We'll focus specifically on mechanical engineering jobs in Ontario. Professional services and contracting are both options open to engineers in this discipline. In this article, we will examine only consulting mechanical engineering jobs in Canada due to their in-depth nature.
Mechanical engineering – What is it?
Mechanical systems are used in virtually every industry and are designed, manufactured, tested, and improved. You cannot succeed as a mechanical engineer without the ability to solve problems creatively, communicate effectively, work in a team, and have math's skills. You can find stable employment in your chosen field if you have basic to advanced training in these areas. To prepare for your career as a mechanical engineer, consider the Complete Mechanical Engineer and Design Certification Bundle.
Consultation with Engineering Specialists
A Professional Engineer (P. Eng.) designation holds a high value for Canadian employers when it comes to pursuing a career in design consulting. A three-year engineering apprenticeship is required, as well as accreditation by the relevant professional engineering body and Engineer-In-Training (EIT) status. Before you begin your job search in design consulting, it is advisable to gain EIT status, as employers prefer candidates with P. Eng status.
What to anticipate From Mechanical Engineer jobs in Ontario
You can participate in this program from anywhere with an internet connection, and you will receive substantial training.

Discover the fundamentals of product development, material selection, and manufacturing design.

Become familiar with the mathematical derivations and theories behind sheet metal design, as well as the fundamentals of material strength.
In what cities or provinces are engineering professionals most likely to find employment?
Preparation, research, and hard work will help you find a job in any location if you have your heart set on it. There is a positive trend in employment markets in Ontario, British Columbia, and Quebec at the moment.
Nevertheless, if you do not speak French, it may be challenging to work in Quebec. Due to low commodity prices, the Prairie provinces are struggling right now. In terms of the larger Canadian cities, Toronto (including the Greater Toronto Area) and Vancouver (including the Lower Mainland) are your best bets. In British Columbia and Ontario, Kelowna and Victoria are good alternatives if you don't want to live in a big city.
What does Dawn Staffing Solutions have to offer?
In addition to being in high demand, Mechanical Engineering jobs are highly profitable. Consider mechanical engineering if you've been thinking about changing careers. In our role as the Best Engineering Recruitment Agency in Ontario, we are unflagging. Both candidates and clients alike benefit from our engineering recruitment services in Canada. Compatibility is taken into account when matching employers and employees. The diversity of our talent pool mirrors the unique culture of our customers. In addition to matching specific skills, we also take into account our candidates' compatibility. The candidate/client-centric approach we take keeps us involved in the hiring process long after the job has been filled.