Characteristics and Qualities of the Best Staffing Agencies in Canada
Innovative recruiters are turning to new media and new approaches to stay abreast of the curve. This article's objective was to look at what recruiters can do in light of the changes happening in the recruitment landscape in Canada today by examining the following four trends: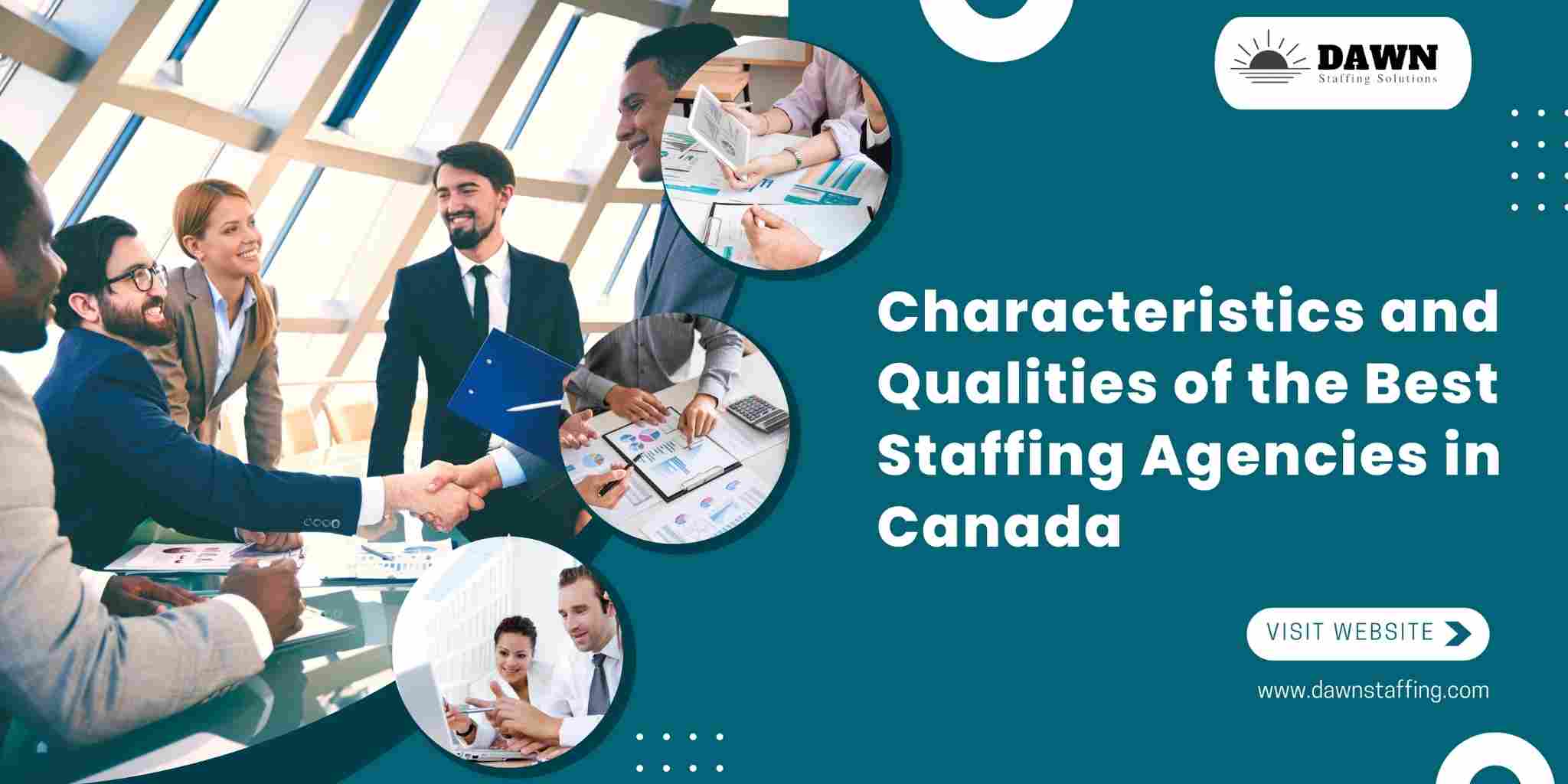 The Best Recruiters Comprehend The Company and Industry Thoroughly
You want a staffing agency that understands your industry on a deep level. If you are looking for a manufacturing headhunter, they should be current with the latest trends of your industry. The recruiter can then identify candidates who have extensive and specific industry knowledge. Before they begin searching for candidates, top recruiters will take time to understand your company culture, your vision, and your hiring objectives. Additionally, they will want to know the level of experience and desired skill set of your ideal candidate. Your recruiters will be able to find the best candidate for your vacant position if they understand the company's culture and needs. Dawn Staffing Solutions in one of the Top Recruitment agencies in Ontario and one that you can rely on blindly.
Exceptional Networking Skills
Networking skills are the reason recruiters are able to find top talent so quickly. Ideally, the best staffing agency should be able to provide information on the career, personal, and contact details of as many active and passive professionals as possible. The best staffing agencies in Ontario maintain strong relationships with professional organisations. Furthermore, they receive thousands of applications from job seekers through their websites. As job recruiters mushroom, today's top talent signs up for the best staffing agency for their networking skills.
Extensive expertise in Recruiting
It is certainly a challenge to weed through hundreds or thousands of job applications to identify two or three candidates who are best suited for the position. A lack of experience or time can make this process even more difficult. But the best staffing agencies with sufficient time in the recruiting field will facilitate the process significantly. Selecting the right candidate from a list of prospective job seekers involves a methodological process that is not evident to an untrained eye. When it comes to Dawn Staffing, the top recruitment agency in Ontario, we conduct a thorough interviewing process to find out more about potential candidates. In addition to relocation information, the information includes core strengths and limitations, compensation and benefits, and a description of one's ideal work environment.
It Is Important That Staffing Agencies Have a Good Image in Your Industry
If other top companies in your industry utilise the services of a staffing agency, the chances are that your company would also benefit from their services. You'll find that the best staffing agency usually specialises in headhunting for specific industries. For instance, mechanical engineering headhunters will be ideal for companies in the automotive and manufacturing industry. Such an agency will have a solid reputation among employers and employees who work in the same industry.
The complexities of the recruiting process in our modern economy make headhunters even more valuable to employers across all industries. When you need to fill a position in your company, you should be able to do it in the shortest time possible. Seeking recruiting services from the best staffing agencies in Ontario in your industry will improve your chances of landing the most suitable candidate. With the cost per hire rising, getting the right employee for your company is key. Not only will you save time and money, but you will also boost your overall productivity when you bring the best candidate on board.