Benefits of Working in Canada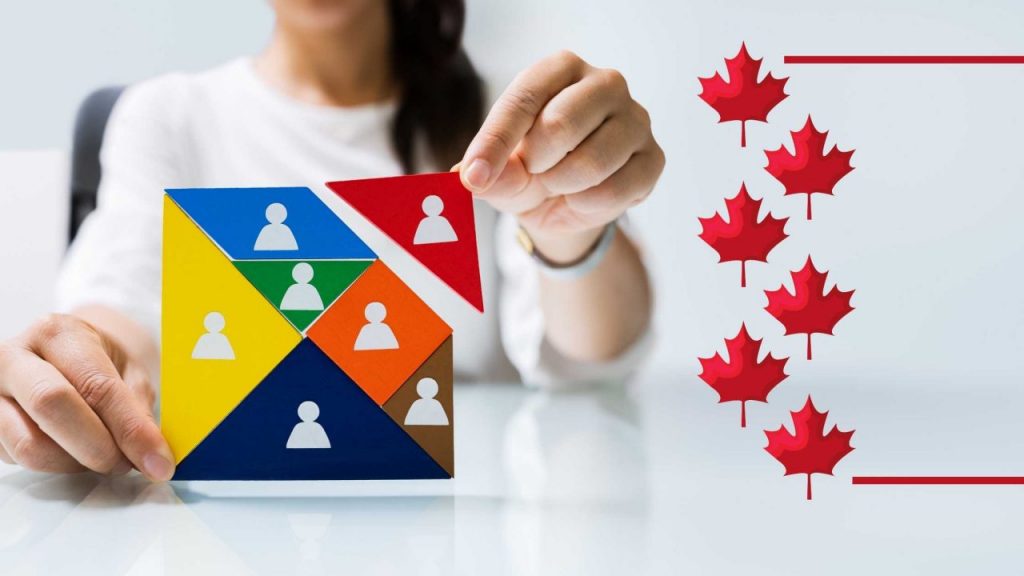 Why is Working In Canada The Best Option For You?
Canada is an excellent location to live and work. The lucky ones to be a part of it know this. The world is aware too. Actually, Canada is ranked as the second-best nation in the world , just behind Germany in a list of 60 nations for overall sustainability and entrepreneurship, cultural influence and economic influence, and most important, quality of life. Canada was ranked ahead of the U.K., the U.S. along with Sweden (if the track of ).
Canada is ranked 5th as the best nation to age with our distinctive pension plans for old age and health healthcare system. And if that's still not enough:
Canada's economy has a high level of development and is one of the most developed in the world. According to the most recent

World Bank data

, Canada's 2020 gross domestic products (GDP), was $1.64 trillion. Canada was the ninth-largest country in the world.

The country's living costs are significantly less than many European countries. The housing in the majority of cities is reasonable. Food, gas and even automobiles are cheaper than different North American countries.

Survey says, our rates of unemployment are lower than those of other countries.

We are major contributors to quantum computing as well as medical breakthroughs in science and technology.
According to Maclean's Magazine's Canada Day Survey:
We enjoy more freedom in the economy because of our solid, reliable and open public finance system.

Our banking and systems for banking are more efficient and more secure (4 out of top 10 banks around the globe included Canadian)

Our country has a

lower rate of unemployment than many other countries, particularly among younger workers.

We are able to offer better health insurance and benefits, as well as paid holidays, and paid leaves such as parental and maternity leave.
Our workplaces are required through law, to ensure that they are welcoming and inclusive and open to everyone. One can shower you with so many reasons to put your trust in the fact that Canada isn't only a wonderful place, but also a great location to live and work. Many of us would never dream of leaving, particularly in light of the approaching U.S. presidential election. We're intelligent, kind, humorous, technologically advanced, imaginative, conscious, aware and deeply concerned.
Several Working benefits in Canada
In contrast to other countries in which one has to pay huge sums of money for healthcare, there's no requirement for this while you're working in Canada since there is government-funded healthcare. In addition, businesses offer affordable healthcare plans for their members. Mothers who are pregnant, recent mothers and mothers who have adopted children enjoy various advantages.
They can benefit from the Prenatal Nutrition Program of Canada specifically designed for mothers of the upcoming baby facing difficult circumstances is an instance. This program provides nutrition counselling as well as food preparation and training, breastfeeding education, mother-to-baby counselling and prenatal vitamin supplements. That can never be all! Let us dive into a few more benefits that comes along while you work in Canada:
What Benefits For Employees Are Provided When Working In Canada?
The benefits listed below are all required by law and are statutory for every employee anywhere in Canada:
Vacation Leave While Working in Canada
Employers in Canada are entitled to provide 10 paid public holidays. The amount of vacation time is contingent depending on the province. In general 2 months of pay is provided following twelve months in service. Another best thing about working in Canada is, certain employers permit the accrual of monthly leave in the initial year of service and therefore, it is possible to take earlier.
Sick Leave While Working in Canada
The majority of sick leave is unpaid However, some provinces allow some covered sick days. Employees may also file an insurance claim on behalf of their employer for the benefit of sick days.
You Get Critical Illness Leave While Working in Canada
Critical illness leave is used when an employee has to take care of an adult or kid who is a victim of a serious ailment. The maximum duration of the leave will be 37 weeks for children as well as 17 weeks for adults. The leave is not paid; however, the employer has to ensure that the employee is able to return to work after the period of leave is over. Working in Canada will provide you the assistance with employment insurance that may be offered to employees who are on leave.
The waiting time or notice time for one payment period prior to when the leave begins in order to give the employer time to prepare for employees' absence.
Employment Insurance Contributions
Employer's insurance is a benefit to help employees who have been laid off, or who are unable to work due illness or taking care of a sick or injured or disabled person. It is also a way to pay for pregnant leave. This is one method by which the absence of paid sick time is compensated within this Canadian Benefits program.
The contribution rate for employees in 2021 was 1.58 percent, which is based on an amount of salary $56,300. Employers contribute 1.4 times the amount that an employee puts in, with the same limit.
Benefits For Employees When Working In Canada: What Ontario Employers Need To Be Aware Of
When you are looking forward to working in Canada, especially in Ontario, here's news for you! It is important for Ontario employers to provide an appealing benefits package in order to keep and attract high-quality employees, offering a comprehensive set of benefits could be costly for startups. Benefits for employees are typically around 15% of your payroll in the case of a small business, and up to 30 percent in a bigger one.1 Every benefit that is offered should be evaluated and analyzed in detail.
How To Set Up The Employee Benefit Package Ontario
Benefits packages for employees are getting more complex. The flexibility is greater in the market than at any time before. It is highly recommended that employers seek out the help of experienced experts to assist them in the process of creating an employee benefits program. If they don't leverage the expertise of experts, employers are often sucked in with increasing liabilities and costly expenses.
A benefits advisor or broker can be extremely helpful in the creation of an effective benefits plan, and their costs are typically low to none, since the consultant is compensated by insurance firms they partner with. Consultants can provide pertinent information and advice to ensure you get the most value from your investment in benefits. If you are able, get at least three plans to examine the cost and value from a variety of viewpoints.