All You Need To Know About Millwright Jobs In Canada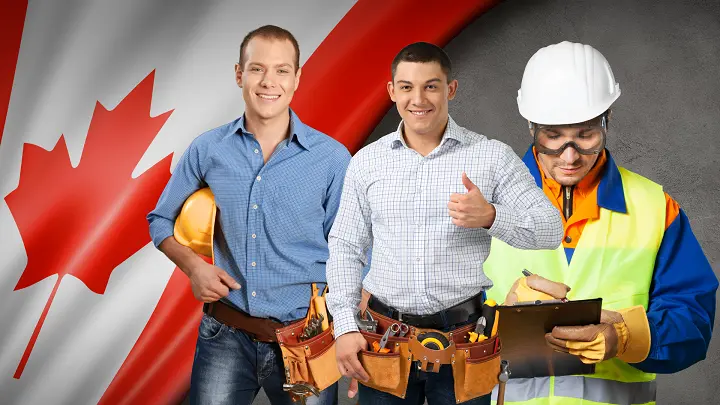 In the past, a millwright was a mechanic who maintained the mill's machinery. The millwright's role has evolved over time. Mechanics in all industries who install, maintain, repair, and disassemble industrial equipment are included in this group. Mechanics and engineers have advanced, expanding the millwright's expertise. The trade is diverse and interesting, offering many specialised services.
What is a millwright's job?
A millwright instals, maintains, repairs, dismantles, and reassembles machinery in industrial and construction settings. Precision is essential or there will be strains of misalignment or ill-fitting that can damage or destroy complex mechanical systems.
Characteristics necessary for getting a millwrights' job in Canada:
A factory, power plant, mill, or refinery cannot run without machinery. Their businesses cannot function without millwrights. The work environment can be stressful, and millwrights must possess certain personal qualities. For example, they should be able to:
think about the issue, allowing yourself time to do so

carefully study plans and prints, as well as learn unfamiliar machines

diagnose mechanical problems

estimate time and work with the team

stay methodical

work with accuracy

promote protection

be assertive, collaborative, and bear exceptional fine-motor skills
How does someone become a millwright in Canada?
It is possible to become a millwright in Canada through many different paths. Most millwrights aim to become Journeymen or Red Seals during the course of their careers. Apprenticeships include on-the-job training and classes over a four-year period.
A journeyman millwright, however, will have been working in the field for a long time before becoming certified. Apprenticeships are the first step, but getting hired in those roles can be hard. A strong resume in a related field of mechanical work is essential for finding an apprenticeship. Networking within the industry can also be beneficial.
A variety of technical colleges offer pre-apprenticeship programs. Known as "industrial mechanics" courses, these courses lay the foundation for a career as a mechanic within a factory. It is considered one of many entry points, however.
Workers and shop-hands sometimes become millwrights. Apprenticeships can be offered to these individuals based on their experience, attitude, and ability. Regardless of a worker's lack of a trades education, journeymen may offer them a training apprenticeship when they see potential. So, that was more or less what you needed to know about apprenticeships.
Now, to get a millwright job in Canada, you should utilise placement services provided through a staffing agency in Canada such as Dawn Staffing Solutions. In the following industries, Dawn Staffing consultants have established strong relationships with hiring managers and employers:
Electronics

Engineering

Manufacturing
What Skills Does One Need To Get Millwright Jobs in Canada?
Four voluntary skilled trades are related to

millwright jobs in Ontario

in particular, including construction millwrights, industrial mechanic millwrights, packaging machine mechanics, and marine engine technicians.

An associate's degree in related fields or several years of practical experience may be required.

Technical Standards & Safety Authority (TSSA)

certification is required for industrial maintenance technicians.

Automation and robotics, welding techniques, and related software such as a maintenance management system can be beneficial.

Familiarity with

Good Manufacturing Practices (GMP)

and the

Hazard Analysis and Critical Control Point (HACCP)

system is beneficial for some positions of

millwright jobs in Canada

.
The future of millwright jobs in Canada:
According to research, millwright jobs in Canada, especially in Ontario, Toronto, and many more areas, are projected to grow more quickly between 2020 and 2030. During this time, the average growth rate for all professions is expected to be 7.7%. With this, millwrights are expected to see an employment increase of 10.3%. This figure differs slightly from the above 19% figure, which includes the related fields of "industrial machinery mechanics" and "machine maintenance workers" which are often on the training pathway for millwrights.
As many as 34,400 new jobs will be available in the field of Construction millwrights in Canada until 2028 (approximately), whereas 36,500 new millwright job seekers will be available to fill them.
We are Here To Ease Up Your Search For Millwright Jobs In Canada
At Dawn Staffing Solutions, we recruit and place top-notch Millwrights in Canada. Business owners can rely on our contractors to complete the job on time. We have millwright jobs in Canada, covering provinces like Ontario, London, Toronto, Quebec, and so on. We are one of the top recruiting companies in Canada. Dawn Staffing provides temporary and permanent staffing for various industries and job functions. We at Dawn offer recruiting services Canada-wide. To learn more about Dawn Staffing, please visit (www.dawnstaffing.com) and do not hesitate to reach out.